NEWS ???
Monday May 14, 2007
the pinter moment @ The Red Door in Portsmouth,NH
write to EXIsTmusic58@hotmail.com for more info
Fall/Winter 2006 The John Bobbit Experience are closing in on the completion of the LP "We'd rather lay down and sleep than burn down the winter", you can soon enjoy the experience live as The Good Dr. will be hitting up yr town in some form or another in the near future.
the pinter moment is also setting up shows in western mass and NYC, if anyone has a place for us to play, please let us know
Thanx, K,BYE !
March 2006
~ EXIsTmusic is going on tour (?)
Some of us will heading out at some point in the near-ISH (emPHAsis on the ISH), touring as a sort of live commercial for what we try to do with EXIsTmusic.
We hope to gather any extra attention we can in "the press", as we will not be setting out on a traditional tour as a traditional band, instead we will play different shows, each night performing music from our different projects. We have a good handful of contacts in several cities, but we need more, if you know a good club to play(hopefully they pay :)or if you know anyone who would enjoy seeing some geeks rock out and/or could offer a crashpad, that would be greatly appreciated. We're very clean and will amuse for hours with our witty impressions of yours and our favorite SNL, Simpsons & Family Guy moments.
The plan is to be in each area for like 3-4 days, hopefully enough time to perform, distribute, promote and shit.
~we hope to hit the following areas (mostly the Northeast region):
Boston, NY, Philly, D.C. etc., etc.,and anywhere else along the East coast really
thanx much, we hope to hear from you

January '06 - (present day) the pinter moment, Sleepers Reunion, The Trials and Tribulations! and the Awful din have been recording new material for a joint compilation. The comp will also include a new track from Kuiper Belt (formerly Synestesia) and one from the soon to be finished new LP by The John Bobbit Experience. We've been recording once again with Chris Fortin(Kuiper Belt) at the lovely, always evolving and inspiring Inscription Sound home/mobile studio in Westfield MA. If you are thinking of recording and would like to know more about the studio, feel free to contact Chris at: Currentfantasy@hotmail.com
December 2005 ~MYSpace songs
not much up there, but the newest song by the Awful din called "To dream, perchance to sleep" is done and now up along with "Bonfire" from the pinter moment: myspace.com/WMEXIsTmusic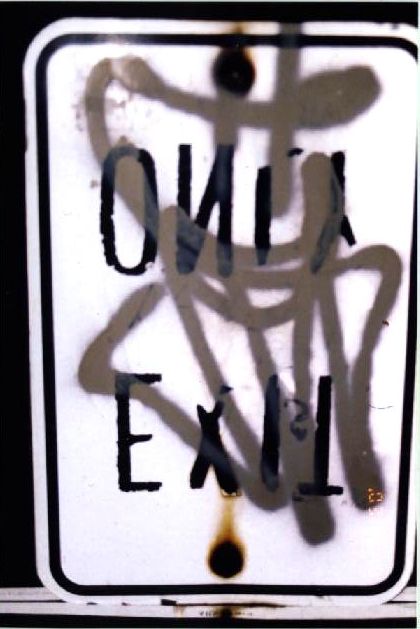 Available now / still:
the Awful din - "fortune cookies" CD/EP
The John Bobbit Experience - "the Great Escape" CD/EP
the pinter moment - "Bonfire" CD/EP
Sirrr - "gd'bye old friends, gd'bye old memories" CD/EP

Dopler Shift - "Somnambulate" CD/EP
Sleepers Reunion - "the Jung" CD/EP
... CD's of the FUTURE!
The John Bobbit Experience - "We'd rather lay down and sleep than burn down the winter"
Kuiper Belt - "Momentary understanding"
the pinter moment - "Seperation Anxiety"
EXIsTmusic comp one: "in these silences, something may rise",
the Awful din - "thinkponderwonderwander"
The Trials and Tribulations! - "Cold War Blues"
Landing soon...